Alp Art Academy 2022
Summer 2022 I participated in the Alp Art Academy for Land and Environment Art in Tenna, Switzerland with the theme: Learning from the Earth. A ten-day residence at an altitude of 1850 meters. As a final presentation I created a site-specific live performance with water sounds. I placed microphones in a fast-flowing stream and, as a water DJ, made a composition of water sounds for 10 minutes. The audience listened with headphones. Unfortunately there are no sound recordings of the work to listen to.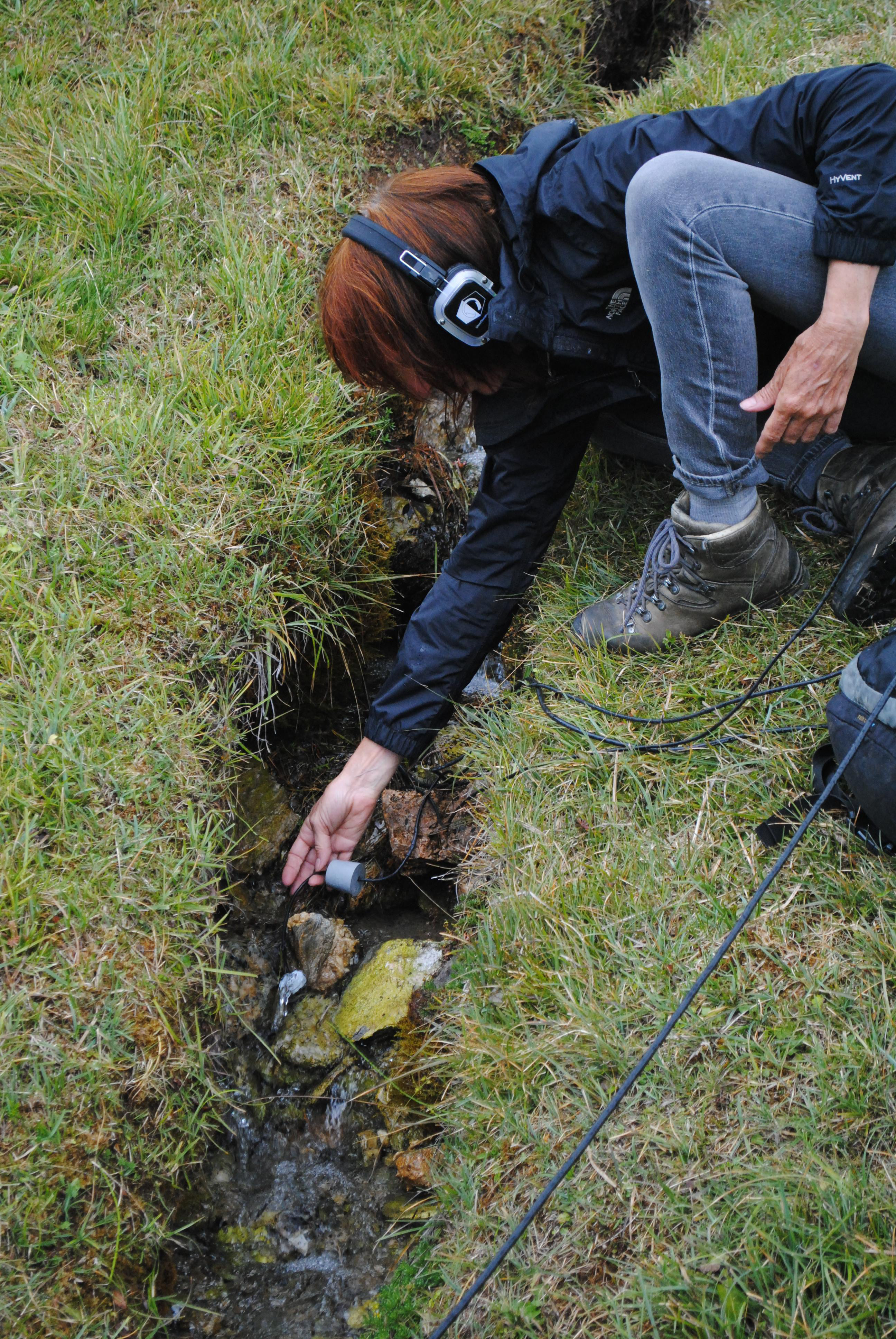 Press the button, this is the link to the relevant website.